<!- mfunc feat_school ->
Featured Programs:
Sponsored School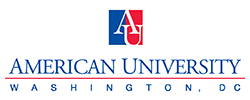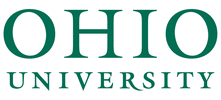 <!- /mfunc feat_school ->
It has taken a few years, but the demand for MBAs in the business world has recovered from the last recession. According to a recent Graduate Management Admission Council (GMAC) study, 88% of companies surveyed said that they planned to hire recent MBA graduates in 2016. This represents a jump of 33% from the depths of the recession in 2010.
The same survey reported that salaries are recovering too; overall US-based companies reported in 2016 that they were offering starting median salaries to recent MBA graduates of $105,000.
If you have an MBA in finance, you will find that you have plenty of good-paying job opportunities available to you. Overall, MBA in finance holders have a median mid-career pay of $121,000, but this can vary considerably depending upon your exact occupation.
Below are some of the top jobs available to MBA in finance graduates, and their earning potential:
Chief Financial Officer (CFO)
Job Description: A CFO is a senior executive officer at a corporation who is responsible for ensuring the financial health and profitability of the company. You will be responsible for providing financial projections and accounting for your company, as well as developing plans for future growth.  Also, expect to oversee the employees and activities of the finance and accounting departments for your company.
Earnings: The median wage for all chief executives, including CFOs, was $175,110 in May 2015. Top executives for large companies tend to earn high salaries, but the level of salary can vary a great deal depending upon the industry and size of the company. Chief executives for smaller companies may also earn $70,000 or less.
Demand: Job demand for executives generally has been average in recent years, with 6% growth expected by 2024. The rate of new firms being created slowed in the last eight years after the last recession. However, consumer confidence is on the upswing in 2017, so more new companies may be created, and more mature companies may start to expand.
Job Tip: Most companies that hire CFOs put a priority on strong operations understanding and strong organizational leadership abilities. Focus on developing those in your career leading up to a CFO role.
Management Analyst
Job Description: A management analyst also may be referred to as a management consultant. They propose ways for a company to increase its efficiency and profits. They also provide detailed advice to managers about how to reduce costs and increase revenues. Many management consultants work as independent contractors, so this role can appeal to entrepreneurs.
Earnings: The median wage for management consultants in 2015 was $81,320. The top 10% earned more than $150,000 per year. Interestingly, management analysts who work with the federal government often make the highest salaries, with a median wage of $88,000 per year.
Demand: The management analyst field is looking bright for newly minted finance MBAs, with jobs projected to grow by 14% by 2024. When compared to all occupations, this is a very fast growth rate. Generally, the US economy is growing and consumer optimism is increasing, which could lead to more companies wanting to grow, increase efficiency and control costs.
Job Tip: Earn the Certified Management Consultant (CMC) designation offered by the Institute of Management Consultants USA to increase your income potential.
Financial Manager
Job Description: Financial managers are responsible for maintaining the financial health of a company. Most financial managers produce financial reports, direct which investments should be used, and come up with strategic plans for the long term economic goals of the company. These professionals today spend much of their time performing data analysis, and advising top managers on how to increase profits.
Earnings: The median wage for financial managers was $117,000 in May 2015. The top 10% earn more than $187,000 per year. Financial managers in professional, scientific and technical services tend to earn the highest salaries: $140,000 per year.
Demand: Employment in this area is going to grow by 7% by 2024, which is about average when compared to all occupations. Experts believe that the planning, directing and coordinating of investments will probably stay in demand as the US economy continues to grow. The US is a major international financial center; if the economies of countries around the world grow in the coming few years, job demand could increase.
Job Tip: Some financial managers opt to earn their Chartered Financial Analyst (CFA) designation.
Personal Financial Planner
Job Description: A personal financial planner offers expert advice on financial investments, insurance, mortgages, college planning, estate planning, taxes, and retirement, so that people can secure their financial future. These professionals work with individuals and couples to help their clients plan for short term and long term financial goals, such as paying for college or saving for retirement.
Earnings: The median wage for financial planners was $89,100 in 2015, with the top 10% earning at least $187,000 per year. Financial planners with the highest salaries tend to work for securities and commodities brokers. Self-employed financial planners can have salaries from anywhere from $50,000 to $150,000 per year, or more.
Demand: Demand for personal financial planners is set to soar, with 30% increase in demand anticipated by 2024. Experts believe that the major driver of employment in this field is that the US population is aging. More people who are nearing retirement will seek the advice of personal financial planners. Longer lives also lead to longer retirement years, so it makes sense that more financial planners will be needed.
Job Tip: Becoming a Certified Financial Planner or CFP can increase your reputation and increase your financial planning knowledge.
Financial Analyst
Job Description: Financial analysts offer expert guidance and advice to companies that are making investment decisions. They also must accurately assess portfolios of stocks, bonds and other investments. Financial analysts spend much of their time evaluating current and historical economic data, and studying business and economic trends around the world. Financial analysts commonly work in banks, for securities firms, insurance companies and pension funds.
Earnings: The median salary for financial analysts in 2015 was $80,300, with the top 10% earning $160,000 per year.
Demand: Demand in this field will increase by 12% by 2024, as more financial products are becoming available. This leads to a greater demand for an expert level of knowledge in new and existing financial products.
Job Tip: US News and World Report states that the unemployment rate in this field is a mere 2.2%, meaning that this job sector is ripe for new recruits.
Get started now and research the latest affordable online MBA programs for 2017 from top accredited non-profit universities.
*Featured Partner Schools
Find MBA Programs Near You