<!- mfunc feat_school ->
Featured Programs:
Sponsored School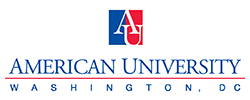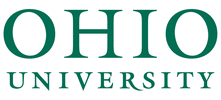 <!- /mfunc feat_school ->
Many business professionals in almost every industry eventually consider earning their MBA, or Masters of Business Administration. Is it really worth it?
Many experts say that in most cases, earning your MBA is well worth it because it provides you will skills and knowledge that make you a better business person. There are the most important benefits:
#1 Higher Earnings
Research shows that the average salary for someone with an MBA is higher than someone with a bachelor's degree. More specifically, you can expect in many cases that the starting post-MBA pay will be 50% higher than pre-MBA pay for full time students, according to Forbes magazine. For part time students, the same study found that post-MBA starting pay increased 41% over pre-MBA pay.
The salary benefits of an MBA did not stop there; Forbes further found that by the end of the five year period after completing an MBA, fifth year pay was up 80% over the post-MBA starting pay, for full time students. For example, if you were hired at $75,000 per year after earning your full time MBA, you might expect to be earning $135,000 after five years at the company.
Salary benefits also can be higher in some specialities than others. Monster.com reports that the best MBA specialties, ranked according to median mid-career salary are:
Finance: $121,000
International business: $116,000
Marketing: $113,000
Information Systems: $106,000
Technology management: $102,000
#2 More Career Opportunities
As you would expect, people with an MBA have a higher chance of getting an upper management position with a higher salary and more responsibility. In fact, estimates suggest that 70% of MBA graduates globally are upper level managers or board directors.
An MBA also has been determined to increase your job security, either with your company or in your industry. The Graduate Management Admission Council (GMAC) found for 2016 that 96% of employers stated that hiring an MBA graduate created more value for their companies.
The MBA does not just give you more job security: It helps you to stand out in a crowded marketplace. Some job recruiters report that some of their corporate clients do not consider candidates who do not have an MBA.
Employers think that it serves as an effective way for them to vet candidates. If you graduate from a quality MBA program, it is a good bet that you are bringing serious business skills to the table.
#3 Better Business Network
A major benefit of going to business school is the networking connections you will develop. You will be associating with fellow students, professors and other business people who can serve as a way to further your career.
Also, you may need to do some type of internship in your MBA program. This gives you another opportunity to network, and possibly get your foot in the door for a full time position later.
If you are wondering which universities offer the most useful alumni for networking, The Economist does a yearly survey where students rank their schools' networking opportunities. In 2014, The Economist survey stated that the following universities had the best networking:
Dartmouth College
Stanford University
University of Notre Dame
University of Virginia
University of Michigan
University of North Carolina
#4 Leadership Development
The best MBA programs give students exposure to the latest business research, as well as ample opportunities for professional leadership development. These MBA programs give you the skills to excel as a leader by focusing on these factors:
Theory and practice are in balance. Doing business research is valuable, but attend a university that offers plenty of chances to work on common business dilemmas that real world organizations have.
The best business research is based on real world scenarios. You will learn real world skills that give you the ability to make quality leadership decisions quickly.
Learn rhetorical skills. You will learn how to effectively communicate complex business ideas to people who may not have your level of business training.
#5 Project Management
More employers in many business fields today want leaders and managers who are proficient in project management. They want people who are skilled in time management, implementing strategic change and cost management. This finding was revealed in a 2009 Economist Intelligence Unit Report, finding that 90% of executives who were surveyed stated that project management was very important to their operations.
That same survey also found that only 37% of executives thought their companies did a good job of managing critical projects. So, there is definitely a wide opening available for a skilled MBA professional to come into an organization with excellent project management skills.
This unmet need in the business world has spurred some MBA programs in the US to offer specific training courses in project management. They encourage students to work on real business world problems and to create business plans for companies that could range from startups to Fortune 500 companies.
Some MBA programs also offer the opportunity to specialize your entire MBA program on developing project management skills.
#6 How to Make Decisions Based Upon the Numbers
A good MBA program will give you an excellent understanding of financial statements, accounting, and how you should make decisions confidently based upon the reports and the numbers.
Too many business owners make critical decisions without carefully reviewing the numbers. But a business professional with an MBA has the skills to make solid decisions based upon the underlying data.
#7 Strong Communication Skills
Good MBA schools teach their graduates to communicate effectively. This is critical in the business world, and the 2014 Corporate Recruiters Survey found that employers highly value employees who can speak and write well, listen to other people, present well and effectively sell ideas to colleagues and stakeholders.
MBA schools work hard to teach students how speak, write, listen, interview and present well, and these skills will make you stand out from other candidates and employees.
#8 Collaboration
In most business situations, you will be working closely with colleagues to solve complicated business problems. Or you may be working with a large group of people from different departments on a large project. Doing this successfully requires you to collaborate with others well.
This is why most MBA programs today require students to complete several group or team projects. This interaction will teach you how to work with people who are very different from you, yet still get the mission accomplished.
#9 Prioritization
It is common at many companies to be given more tasks than you can reasonably handle. This makes it important to be able to prioritize tasks that are most critical to the success of the business. A good MBA program will also give you more than you can handle at times, and you need to learn how to balance it all.
Good MBA programs also will help to provide you with the discipline that you need to complete difficult tasks. Just because the job is difficult doesn't mean that it is not important.
#10 Build Strong Reputation
In your business career, you will work with many people, but only a small number are really reliable resources you can rely on. A good MBA program will help you to learn how to complete quality work reliably, which is an extremely important skill and trait to possess.
The fact is that many people you may work with in business do not always give their best effort. If you are always giving your best effort and producing quality, you will find that that reputation will lead to many interesting business opportunities in your career.
With these 10 critical skills in your tool kit after MBA school, you will be well qualified for most upper managerial positions that come your way.
*Featured Partner Schools
Find MBA Programs Near You