<!- mfunc feat_school ->
Featured Programs:
Sponsored School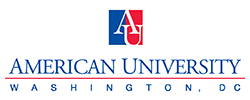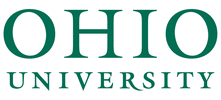 <!- /mfunc feat_school ->
If you are going to earn a bachelor's or master's degree in risk management, a major factor to consider will be what your average salary might be. It is true that your salary will be affected by the type of degree you earn as well as your specialization, but there are many other factors that will determine how much money you will earn.
This article will detail the major variables and will help you to determine what type of salary you can expect with a risk management degree. But what exactly is a risk management degree and what type of work will you be doing?
A risk management degree will provide you with a good understanding of how risk is managed and financed in the world of business. A risk management degree at the bachelor's or master's level will prepare you for many careers in insurance and finance such as:
Claims adjuster or examiner
Insurance manager
Insurance agent
Underwriter
Personal financial advisor
Risk manager
To work in these careers, you will need to have at least your bachelor's degree in risk management. It also is helpful to have a background in finance, business, economics and mathematics.
Most risk management programs at the bachelor's level take four years to complete, while master's programs take up to two years. Some master's programs may be completed online in less than two years.
Common courses in a risk management bachelor's program are:
Principles of risk management
Property and casualty insurance
Employee benefits and retirement planning
Insurance company operations
Online Risk Management Programs
More schools than ever are offering high quality risk management degree programs online. Most of them are accredited, so you can be confident that your degree will be worth the time and money you put into it. Our recommended programs are:
MBA
Southern New Hampshire University
Southern New Hampshire University or SNHU is a non-profit university that offers a Master of Business Administration or MBA in finance. Professionals with a bachelor's degree in business, finance or risk management can hone their risk and financial management skills further with this accredited MBA program. SNHU is featured as a top 50 awesome MBA program see page for details.
This two year, 100% online MBA program is well suited for risk managers, security analysts, investment brokers, insurance professionals and financial analysts.
Required courses are:
Corporate Finance
Short Term Financial Management
Economics for Business
Business Law
Mathematics and Statistics for Business
Financial Reporting and Analysis
Northcentral University
Northcentral University offers an MBA in Financial Management that covers financial analysis and risk management for both financial and non-financial entities. Students in this two year, online program learn how to work expertly in financial statement analysis, investment selection and how financial organizations generate profits and manage financial risk.
Graduates are ready to work in high-demand financial positions such as budget analyst, financial manager, loan officer, or risk manager.
Required courses are:
Corporate Finance
Investment Management
Financial Institutions
Financial Statement Analysis
International Finance
Bachelor's
Franklin University
Franklin University offers an accredited, online Bachelor's in Risk Management and Insurance that will educate you on how to manage loss and liability. You also will learn how to manage and evaluate risk and will give you a complete understanding of the insurance and risk management business.
Students also will learn property and casualty carriers operations, life and health insurance basics, and the many insurance products available to reduce risk for individuals and businesses.
Required courses are:
Principles of Risk Management
Employee Benefits and Retirement Planning
Insurance Company Fundamentals
Risk Management Capstone
Fundamentals of Risk Management
The Average Risk Management Salary by Career
The Bureau of Labor Statistics or BLS provides recent median salaries for several of the jobs that you can get with a risk management degree:
Insurance Underwriter
Insurance underwriters determine whether insurance should be provided in a certain situation and what the terms will be. They are largely responsible for evaluating insurance applications, and they determine what premiums and coverage amounts should be.
Underwriters are the main link between the insurance company and insurance agents. Underwriters are specialists in using computer software programs to see whether or not to approve an applicant. They enter specific data about a client and put it into the program. That program will then give a recommendation on premiums and coverage.
The median wage for all insurance underwriters was $67,600 in May 2016. Median salaries vary depending upon the part of the industry you are working in:
Direct health and medical insurance carriers: $68,480
Direct insurance: $66,990
Insurance agencies: $66,690
Management of companies: $65,200
Other insurance activities: $64,700
Actuaries
Actuaries are responsible for analyzing the financial costs of uncertainty and risk. They are highly skilled in using statistics, mathematics and financial theories to assess the possibility that a risk will happen. They then help businesses and clients to devise policies that reduce the cost of the risk. Their work is an essential part of the insurance and risk management industry.
The median wage for actuaries in 2016 was $100,600. Median salaries were as follows in these industries:
Professional, scientific, and technical: $104,500
Finance and insurance: $101,200
Government: $95,500
Management of companies and enterprises: $93,300
Claims Adjusters
Claims adjusters, appraisers and examiners are responsible for the evaluation of insurance claims. They make the important decisions about whether an insurance company needs to pay a claim, and if they do, how much they should pay.
Claims adjusters and related professionals have different duties depending upon the exact type of insurance company they work for. For example, adjusters in property and casualty insurance have to be very familiar with construction and housing costs to evaluate property damage from a flood, fire or tornado. Workers who are in the health insurance industry have to understand which treatments are needed and which may not be needed.
The median salary for claims adjusters, appraisers, and examiners was $63,800 in May 2016. The median wage for insurance appraisers was $63,500 at the same time.
Median wages in this field for specific industries are:
Federal government: $73,040
Insurance carriers: $62,500
Management of companies: $61,500
Agencies and brokerages: $61,200
State and local government: $59,100
Appraisers and Assessors of Real Estate
Appraisers and assessors of real estate provide estimates for the value of buildings and land before it is sold, taxed, insured or developed. When they evaluate the value of a property, the appraiser is trained to note the unique characteristics of the property and the surrounding area. They must consider the condition overall of the building, its foundation and roof and any renovations that have been completed.
The appraiser then analyzes the property as it compares to other sales in the area. It is this was that it he or she calculates an estimate of property value.
The median wage in this industry was $51,800 in May 2016. The median pay by industry for appraisers was:
Depository credit intermediation: $79,600
Real estate activities: $50,700
Local government $49,000
Insurance Sales Agents
Insurance agents work with potential and current customers to sell them various types of insurance, including life, health and car insurance. Some agents also sell long term care insurance.
Some insurance agents will specialize in certain types of insurance; for example, property and casualty insurance agents market policies that protect businesses and people from financial risk and loss related to car accidents, fire or theft.
The median wage for insurance sales agents was $49,900 in May 2016.
Salary Range By Location
Salaries in the risk management and insurance professions can vary quite a bit based upon the city or state. You can usually expect to earn a higher wage where the cost of living is greater. However, there are other factors that may be involved. Below is a breakdown of the areas of the country with the highest rate of pay for workers in the general risk management profession.
Cities With the Highest Risk Management Degree Pay
One of the most popular careers for professionals with a risk management degree is actuary. This is a rapidly-growing profession and there are many excellent job opportunities. Some of the best cities for actuaries and related risk management professions today are:
Philadelphia: The City of Brotherly Love has many of the nation's top actuarial companies: MetLife, ING, ACE Group and Millman.
Dallas: The average salary in Dallas in this field is $118,000 and the cost of living is below the national average. Top employers in this field include Blue Cross Blue Shield and Fidelity.
New York: There are major employers in the actuarial field in New York City, such as MetLife, Prudential Financial and New York Life Insurance.
Columbus: The Ohio capital has a lot going for it: Good pay at $100,000 per year, and a very low cost of living. Top employers here are Nationwide, State Auto Insurance and Mercer Insurance Group.
Career Outlook in the Risk Management Field
BLS reports generally favorable job growth trends in the risk management field between now and 2024:
Actuaries: 18% job growth, which is much faster than average
Insurance sales agents: 9% job growth, which is faster than average
Appraisers: 8% job growth, which is about as fast as average
Claims adjusters: 3% job growth, which is slower than average
Cost estimators: 9% job growth, which is faster than average
References
*Featured Partner Schools
Find MBA Programs Near You