<!- mfunc feat_school ->
Featured Programs:
Sponsored School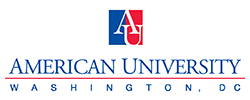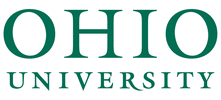 <!- /mfunc feat_school ->
Graduate students who are hoping to have more good job opportunities in the new year could be in luck. A new survey by the Graduate Management Admission Council (GMAC) has shown that businesses around the globe have plans to hire more MBAs in 2016 than they did in 2017. This GMAC survey polled over 959 employers in 51 countries at 628 organizations.
The survey stated that hiring for business management positions is on the rise. About 86% of surveyed employers stated that they want to hire MBA grads this year. This is up from 79% in 2016. This is excellent news for MBAs, but it does not mean that other people with master's degrees in other fields will not also benefit from brighter employment prospects.
The survey indicates that 59% of firms intend to hire graduates with a master's degree in management, and 42% intend to hire those with graduate accounting degrees. Also, 48% of companies stated that they intend to offer jobs to professionals with a master's degree in finance.
While the job market for new MBAs is on the increase as is the market for people with other types of master's degrees, these students also will experience higher salaries and better perks. The GMAC survey stated that more than 52% of companies intend to boost their base salaries for newly hired people, and this higher rate will be at or above the inflation rate.
If you are not ready quite yet to go into the job market, you should take it as good news that you should also have an easier time finding an internship. The survey stated that 84% of all employers stated that they intend to give internships to deserving students, and 65% stated they will give internships to MBA students in particular. Most firms that were surveyed intend to keep their number of internships at the same level or higher than in 2012. This could provide better job opportunities for graduate students after they earn their MBA or other master's degree.
If you do end up getting an internship, remember these important things to avoid MBA internship disaster.
It still in some situations is a tough job market for many graduates from college, but there are better opportunities out there for companies to use internships as a way to evaluate people they may eventually hire.
If you are going to graduate this year with your MBA and still do not have a job lined up, there are probably several things that you can do to boost your prospects. Most people in college are very well connected online via Facebook, Twitter and Linkedin, among other social media websites. What many do not fully take advantage of is the business networking possibilities of those sites. You can use your social media contacts to help you find many of those jobs that are being filled by new MBAs.
The recruiting sector of many companies has now gone digital. Hiring managers are more likely to look through Twitter and Linkedin or to search through blogs to find good job candidates. Sending a resume and cover letter can still work, but as a main way to get a job, it is becoming rather outdated.
If you are still looking for work as a new MBA, you should put up posts to Facebook, Twitter and Linkedin that you are looking for work. You also should let it be known exactly what type of job you are qualified for so that you can get a job that you are really well suited for.
Make sure that your Linkedin profile is really up to date, and provides all the details of your education and experience. It really needs to state what your best skills are and how companies can benefit from hiring you.
*Featured Partner Schools
Find MBA Programs Near You