<!- mfunc feat_school ->
Featured Programs:
Sponsored School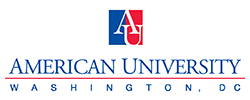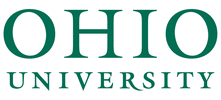 <!- /mfunc feat_school ->
Professionals in the biotechnology field combine the products and technology used in both agriculture and healthcare, as well as the research produced in scientific scenarios. Students who enter into this program will likely have a background in biotechnology, but also offer skills and knowledge in the business and managerial world. This kind of double degree offers a huge increase in the options that you'll have once it's time to seek a job. Many schools offer a large assortment of these dual degree programs, especially where biotechnology and business fields are concerned.
Prerequisites For The Program
Similar to other MBA related degrees, most educational facilities require you to have completed an undergraduate degree with at least a 3.0 GPA, although some will permit students to apply with a 2.5 if there aren't many competitive applications in the mix. You should also have a background in sciences already, which means that your bachelor's degree should be in science, or with a major in a science related field. Most colleges require at least two years of biology, college level chemistry, as well as algebra mathematics. Organic chemistry, and work experience of anywhere from one to three years may also be in the prerequisites, and this experience may require proof and referrals from previous employers as a basis on which your application is considered for approval. Although these prerequisites will likely vary from school to school, there is an underlying similarity between programs. The application process expects high standards and serious students, which is why most of the biotechnology MBA degree programs request letters of recommendations from previous educators as well as essays on personal experience and what has driven you to apply to the program.
Course Selection
Courses in the biotechnology MBA program give you an abundance of program specific core courses as well as a selection of electives. Classes focus on business and management as well as the biotechnology as a secondary field of study. This means taking classes like biochemistry, molecular biology, bioethics, managing biotechnology professionals, research ethics, food and drug law, communication in bioscience, and marketing. You'll also have a practicum period, which includes hands on experience in a biotechnology field. During your program, there will be a lab component to your training, which means that you may work with cell cultures, DNA, recombinant protein, as well as studying infectious disease and laboratory methods.
Salaries In The Biotechnology Field
A MBA in Biotechnology presents you with such a large variety of career options that the range of salaries is also quite varied. Students who choose to apply themselves to a biotechnology role with only a master's degree, rather than a full MBA run the risk of losing a large chunk of salary. On average there is quite a large difference between the two, and for some positions the amount can even mean losing up to $50,000. Most MBA graduates will make roughly $95,000 per year on average, and biotechnology positions generally offer an incentive signing bonus of $17,000 or more. Of course, this doesn't ring true for every job in this field, but executive and managerial positions do tend to bring on a much higher earning potential, which makes the work involved in obtaining your MBA degree well worth the effort and time.
Possible Career Outcomes
Graduates of a biotechnology MBA degree have a large selection of job opportunities to choose from throughout the United States, but also internationally. Many well reputed positions can be found working with this degree, especially in the private sector. Graduates can look forward to working in the following areas:
agricultural industries
research laboratories
chemical industries
food processing positions
science writer
environmental specialist
Graduates can also look for positions within the government and medical fields as well, working with pharmaceutical industries, as well as in educational roles through colleges and universities.
Most biotechnology MBA programs require full-term classroom learning because there's so much laboratory work involved, but some colleges do have online learning modules available to those student who can only learn part time, or who need to work while in school. Special circumstances may allow for part of the program to be completed via distance, while the other portions such as lab work and group projects be completed on campus. The end of your program will probably involve a thesis paper, which will encourage you to prove how much you've learned through your experience in the program. This thesis may act as a final exam, or as a large portion of your grade.
*Featured Partner Schools
Find MBA Programs Near You